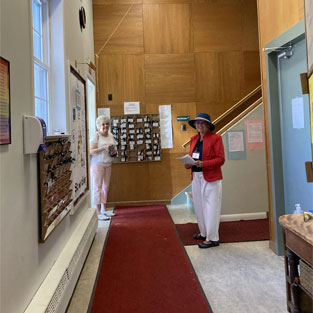 We have been given much, and so we give.
Members and friends support the work of Federated by contributing financially and by volunteering their time and talents. As a congregation we believe we are stewards of the resources that we have been given and take seriously the responsibility to use these resources for the good of all.
Each of us gives in proportion to what we have and the demands upon us. It is very helpful for us to know the level of contributions before we set ministry budgets for the upcoming year, though of course we welcome all gifts at any time, whether pledged or not.
If you are interested to learn about our Endowment Fund, make a legacy gift or a memorial donation, please let us know.
Volunteer
While financial support ensures that our doors are wide open, we do the work God calls us to do together, in community.
Whether it is offering your time and talent for a special project or serving to help realize the vision of one of our ministry teams, there are many different ways to participate: from baking and serving, to planting and fixing, to serving communion and ushering to office assistance, to organizing and advocating.
You decide, and we'll all support your efforts!