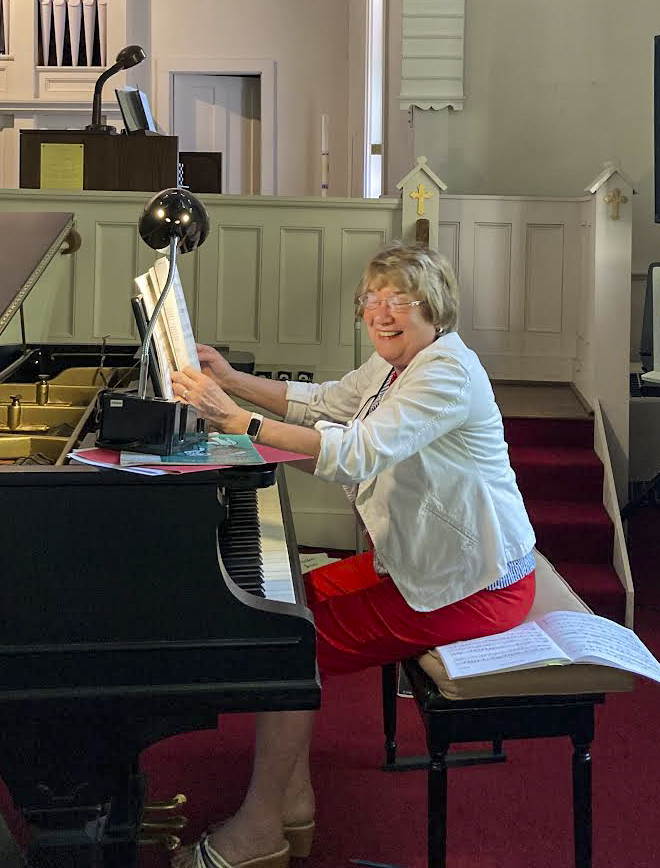 Making a Joyful Noise!
We understand that music can speak in ways that words can't touch us, and we're blessed with an inspiring musical life at Federated.
Our choir is open to all who are interested, rehearses Friday mornings, and sings between September and May. There is much variety in the choice of music, and though usually accompanied by piano or organ, local musicians often add their gifts to enhance worship.
Music Camp is a springtime weekend of music for children and adults open to the whole community at our Community House, and is heading into its third year. Federated and local musicians come together to offer workshops during the day, and a cafe style concert in the evening.
Our Music Director, Cathy Harvey, leads the adult choir and plays the piano and organ in worship, and as a retired music teacher of 43 years uses a variety of instruments, movement and literature to spark the creative process when our children gather at special times during the church season. We recently received the gift of handbells which are certainly adding to our joyful noise making!