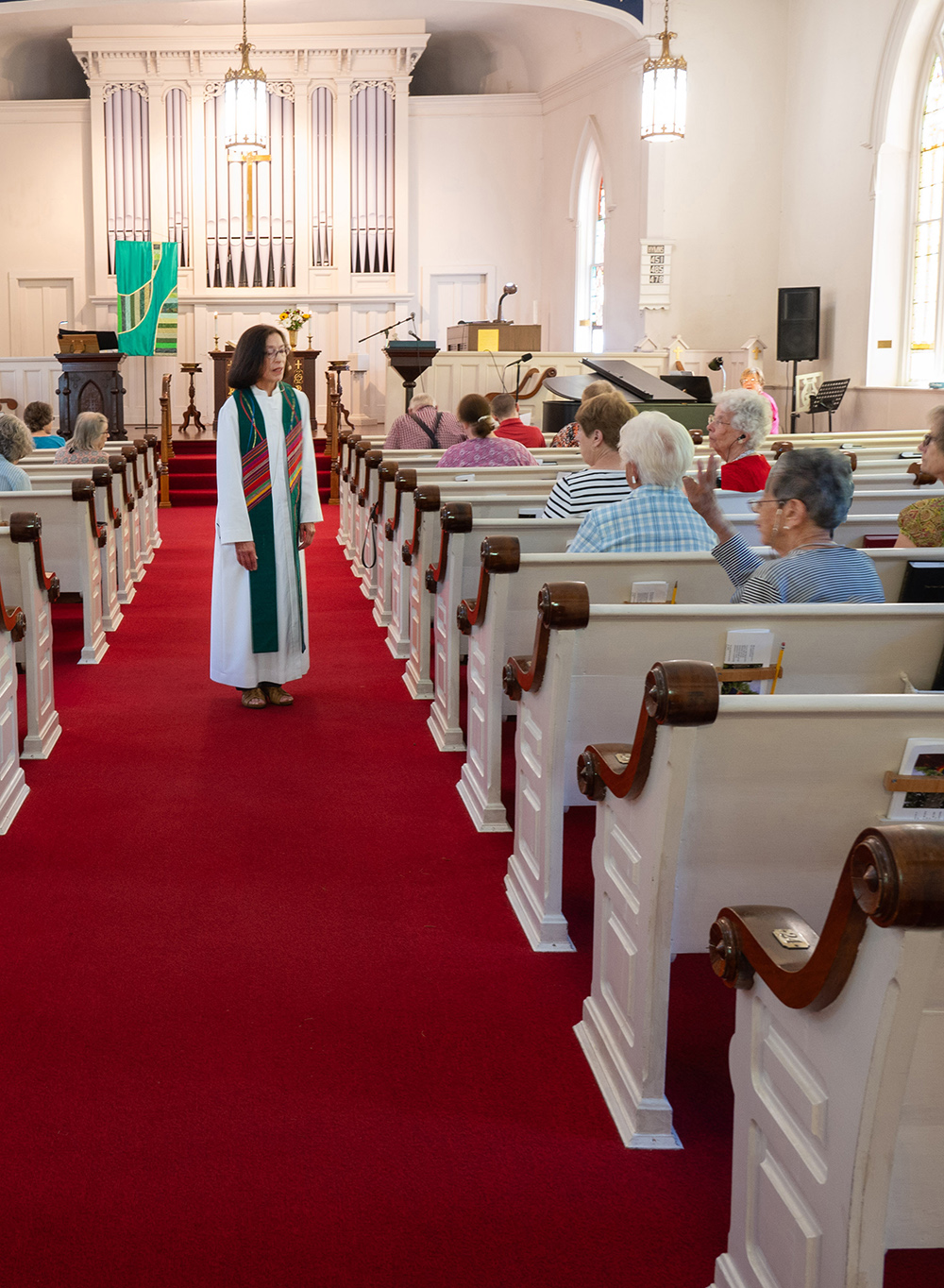 Our Worship
We come from diverse backgrounds but we are united as we seek spiritual growth that helps us put our faith into action. We value worship that in many ways brings to life the message of God's extravagant welcome, unconditional love and grace.
Our worship weaves together prayer, preaching that is insightful and relevant, hymns both traditional and contemporary, and uplifting choral, piano and organ music.
Our minister preaches most Sundays, and members and friends are a vital part of the service. Children of all ages are welcome with their families and invited to participate in Children's Time during worship.
Worship services around particular themes like creation justice, immigration, and thanksgiving are held at various times during the year, in addition to those marking liturgical holy days like Ash Wednesday, Maundy Thursday, Christmas Eve.
The Sacraments
We celebrate Communion on the first Sunday of each month. Without exception, all are welcome at Christ's table.
Baptism is a sacrament that affirms the goodness and the uniqueness of the individual and is joy we share during worship.
It is an ancient right that welcomes new members into the faith. When young children are baptized it is an act of commitment on the part of the parents, sponsors and congregation to raise the child in an environment that nurtures the values of love, compassion, justice and grace we see in the life and ministry of Jesus.